Den här veckan är det bloggen
Flukten fra virkeligheten
som står värd för
En smakebit på søndag
. Poängen är att man ska bjuda på ett utdrag ur den bok man läser för tillfället.
Just nu läser jag
In the Darkness
av Mike Omer, som är den andra boken i serien om Dr. Zoe Bentley. Zoe är psykolog och expert på gärningsmannaprofiler, och därför har hon nyligen anlitats som konsult åt FBI:s avdelning för beteendeanalys. I den här andra boken skickas hon tillsammans med sin kollega, FBI-agenten Tatum Gray, till San Angelo i Texas för att hjälpa den lokala polisen att ta fast en misstänkt seriemördare. Samtidigt oroar sig Zoe för sin lillasyster som är kvar hemma i Virginia, eftersom en mycket farlig man från deras förflutna nyligen dykt upp igen.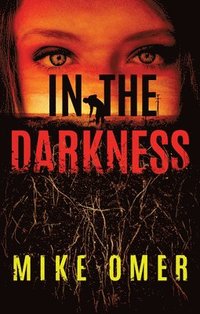 "Christine... I can't concentrate with that man threatening my sister. I can't do my job. Please give me a few days. That's all I need. A few days and an analyst."
Mancuso slowed down. Zoe had used the one weapon she'd held ever since she'd started working at Quantico. She'd never called Mancuso by her first name. Never alluded to their past familiarity, working together in the field office in Boston. This was not something she'd be able to use again anytime soon.
"Tell you what," Mancuso said. "There's another case I need you to look into. Once you're done with it, I'll give you five days, as long as you work directly with Agent Caldwell."
"Okay." Zoe nodded quickly, not believing her luck. "What's the case?"
Mancuso paused by one of the office doors. "I'll forward it to you. There's no case file yet. It only arrived this morning."
"No police file?" Zoe asked, surprised. "Then what do we have?"
"A link to a video. Of someone burying a woman alive."
"I don't understand. If this is a serial killer, we should have other cases of-"
"It's the first one."
Zoe blinked. "But we deal in
serial killers
."
"I believe there are going to be more."
"Why?"
Mancuso gripped the doorknob. "Because the title of the video is 'Experiment Number One.'"